Share With :
Facial Recognition: How to Date a Celebrity Lookalike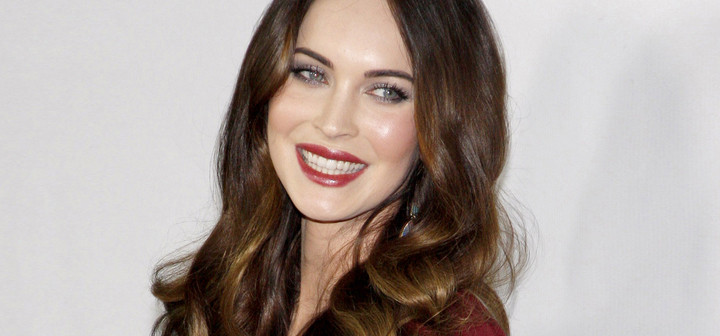 With digital technology, there are many ways to find love through dating apps and websites by searching for your best match on Match.com, sending a wink, swiping right on Tinder, or through facial recognition. It's challenging to know what your potential mate looks in person, but a new dating app makes online dating more fun through facial recognition software.

Do you want to date a sexy lady who looks like Kim Kardashian or Beyonce? How about a Nicholas Hoult Charlie Hunnam, or Tom Hughes look alike? Yes, you can date their doppelganger! Badoo Lookalikes allows you to pair up with a celebrity or famous people like Donald Trump.

Users can simply upload a photo of a celebrity or anyone on Badoo app, and facial recognition will find potential matches based on similar facial features. You can upload the photos of your friends on Facebook, on Google images, or even your own photo. The Badoo app analyzes the facial features of the uploaded picture and instantly find look-alikes from more than 350 million members worldwide.

This app is helpful because you have the time to review your best matches before even contacting them. Badoo Lookalikes lets you search and date your favorite celebrity actor look-alike and even people you know. With facial recognition technology, you can look through the names of hundreds and thousands of famous people like celebrities, athletes, and politicians. Find the look-alikes of your childhood sweetheart, best friend, your ex, or even your boss!

Another app called Pornstar.ID promises to identify porn stars via reverse image lookup, and you'll find several porn star search apps by face online. One site is called PornStarbyFace, that will let you find similar matches with the faces of your favorite porn stars.

Just upload a photo or a girl you know with a clear visible face on PornStarbyFace and the system analyzes or detects the face to create a facial pattern. The system facial point detection locates the critical features of the face, such as the eyes, nose, mouth, and the eyebrows. After which, the Neural Network compares the look of the uploaded photo with celebrities and porn stars.

Train your app to select your favored physical preferences
Another facial recognition app is called FaceDate. It was developed by the graduate student researchers of New Jersey Institute of Technology or NJIT under the supervision of Cristian Borcea. No swiping needed, unlike Tinder. You merely teach the app the face you want.

Based on the statement of Borcea on Fox News, "Someone downloads the app, and they can train the app with faces that that person might like to date." The pictures inform FaceDate of the facial features a person is searching for in a dating partner. FaceDate looks for a match based on specific factors such as facial geometry or eye color. The apps take location into account to give users the best match located in a particular area.

2019 Technology Advances to Help Find Your Ideal Love Match
Heystax is a new mobile dating app that uses facial tracking technology by setting up potential connections via video call. Both parties have 30 seconds to convince and decide to keep in touch. The facial recognition software reads the facial expressions of both users, revealing their emotions and determining if they were impressed by their match.

After the 30-second video call, each user decides to continue with the online dating process through chatting or not. Heystax was developed by Krush. This app brings gamification to the world of online dating. An in-app called "digital wingman" can also score the chats of daters.
According to their website:

"A crazy fun speed date with a digital wingman, Heystax is the all-new social discovery game that's getting emotional. The app matches two players in a video call environment and leverages ooVoo Intelligent Video® and user patterns to determine emotional compatibility. Players say 'yes' or 'no' to collect contacts and see who's stacking the most heys."

Is swiping on the way out?
Not just yet, but, technology never stands still. A new app called Dating.ai also uses facial recognition to scan profile photos that were sourced from dating websites and apps to search for people with similar faces that you're after. Swiping can be tedious, and you can eliminate this task by searching through facial recognition. Users can click the pictures of the face matches, taking you to their profiles on Match, Plenty of Fish, or Tinder.

However, Tinder does not permit automated API scraping. According to Tinder, Dating.ai had "contacted the developer to inform them that the app is violating our terms, and we have been told that they will address the issue."

Owned by Match Group, Plenty of Fish said that the company tries to obtain Dating.ai removed from iTunes app store. The founder of Dating.ai, Heath Ahrens, said that he didn't see it as a problem. He also mentioned that "If you're on a dating app, you want to be found." He even compared the face recognition app to Expedia or Priceline of the airline industry, with the quote "name your own face" instead of the famous line "name your own price."

Heath Ahrens and his team were inspired by SwipeBuster, an API of Tinder. It is a software that helps users find out if their partners are cheating on them with Tinder.

Which promises to find out if your partner's cheating on you with Tinder — they were inspired to use their technology on dating apps. According to Aherns as quoted by BuzzFeed,

"When you have a bunch of single guys in the office, it goes in that direction. You wanna try your own dog food."

Artificial Intelligence and privacy laws
Indeed, Artificial Intelligence or AI invades the dating world. However, the Electronic Privacy Information Center or EPIC says that the strongest relevant US law is the Illinois Biometric Information Privacy Act. This law prohibits the use of biometric recognition technologies without permission.

In Europe, facial recognition was disabled by Facebook under pressure from the Data Protection Commissioner of Ireland. Facial recognition was carried out without the user content. Existing laws are the main obstacle block for facial recognition becoming a standard dating site feature depending on your location.