FEATURES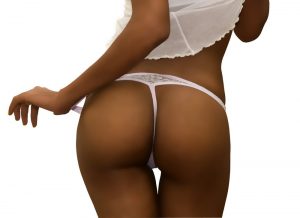 One of the reasons for any site's popularity is its ability to pique the interest of its audience, and the site does that nicely. Apart from having a large user base that's made up of millions of users from around the world, the site also offers some unique features that help it stand out from the crowd. Below are some of the features that the site offers its users.
| FEATURES | GOLD MEMBERS | STANDARD MEMBERS |
| --- | --- | --- |
| Advanced Search Options | | |
| See entire profiles of other members | | |
| Send, read and reply to messages | | |
| See Full Size Photos | | |
| Watch Full-length Videos | | |
| Add Comments on photos & videos | | |
| Watch live member webcams | Unlimited | 1 at a time |
| View favorite photos & videos | | |
| Send friend requests | | |
| Send flirts | | |
| Maximum members in Hotlist | 1000 | 200 |
| Receive priority customer services via telephone | | |
| Receive technical support by email | within 12 hours | Within 2 days |
| Like photos & videos | | |
| Basic search using standard form or by username | | |
| View, like, and comment on contest photos | | |
| Chat on IM & chatroom | | |
| Join blogs & groups | | |
Interact Freely with Other Members
Members of the service are allowed to interact directly with other members. This can be done via chat, video or emails. There are also plenty of opportunities provided for other passive interactions while using the platform as well such as liking or favoriting photos and sending winks to other members that you find interesting. Finding people to interact with is also not a problem thanks to the elegant and well-thought of display on the home page once members have signed in.
Earning Premium subscriber Privileges By Free sign-up Members
Aside from being able to register without cost and browse members, which is something most dating sites allow, AdultFriendFinder does go a bit further.  Free members are incentivized to take part in forum activities and contests. If a free member's profile is particularly popular and they are active on the site then points are awarded.  These give certain privileges to those on a free sign-up that enable a limited amount of messaging in addition to other benefits.
These bonuses are still much more limited than the range of features available to premium members but it's a good marketing ploy and a genuine bonus option to free members who meet the popularity criteria.
You can also interact on the various forum groups and a few videos are made available to non-paying members. In the main though, the options and features are very limited.  Generally, unless you earn the free bonuses mentioned above, you won't be able to message other members for example, or use most of the premium features. In short, the free option is just a good way of testing the site to see if you want to subscribe or now. Here is the free sign-up link
Multiple Search Options
AdultFriendFinder makes it easy for members to find local and appealing matches by both manual search options and suggested matches. The homepage lays out the options by providing 48 matches of other members that fit your profile and preferences. These matches have been categorized according to sub-categories such as 'Who's Online' 'Members Near Me' 'VIPs' and 'New Matches.'
While this provides users with a good starting point from which to carry out their search on the platform, the rest of the site is used to provide links to all of the information regarding the displayed profiles. The homepage also provides updates to its live streaming service, which is only available to paid members of the service.
Updated Member Search
Only those members are displayed on your search results that have received the most attention from other members of the platform. In this way, profiles are displayed based on the amount of responses they are able to generate by other members of the service.
Since everybody using the site is there for a particular reason, the trending member updates can sometimes contain some racy pictures that are not for the faint-hearted. That said, this feature is an excellent way for users to find the top picks on the site to interact with or add to their favorites list for later.
Pre-Set Search Options
Users of Adult FriendFinder also get to run pre-set searches, which enables users to find other members based on specific preferences such as distance, kinks, etc. There are plenty of options from which to choose from which makes searching easy on the platform.
Users can also carry out searches by using different parts of the site such as the 'What's Hot' section which is filled with the hottest rated members on the platform. Here, you will be able to view profiles, videos, and images of all of the other members that are being featured in the category. Unless you make any manual changes to the content settings, the platform is going to display unfiltered suggestions, which can be streamed directly.
Since AdultFriendFinder is primarily a visual site, you can expect to find plenty of visual content such as images, videos and live chat sessions that often lead to cybersex rendezvous.
Gamify Your Dating Experience
The site also features chat groups as well as a hot or not liking game that gamifies the whole experience. Users also have the option to add other members to their favorites list for contacting later and can even become 'Top Fans' of other members who they are interested in meeting.
The website also offers its members with a fun way to interact and use their dating website in the form of points. These points can either be awarded by taking part in as many activities on the website as you can or can be purchased manually by the user using their credit card.
Users can then use these points to make on-site purchases or can also sign up for an educational workshop that's also run on the site. There are plenty of things to do to win points while using the service along with many ways that members can use those points, which also includes gaining access to some of the most exclusive areas of the website that's reserved for its exclusive members only.
Adult Chat Groups
The site is quite interactive and also offers adult-themed chatroom groups where users can take part in photo contests and many other activities while meeting new people.
Paid members can either take part in any one of the existing groups that have been created on the site or create their own groups based on their interests. Since the site has an active online community, it doesn't take long for members to find themselves a community to take part in.
Online Sex Academy
While there are plenty of features that set apart Adult FriendFinder from the rest, one of the features that is most highlighted has got to be the online sex academy, which is basically a service that members can take part in. This is not some fake academy either.
Members of the service who sign in to the online sex academy will be able to take part in multiple online courses according to their interests. Needless to say, these courses are all going to be sex-related. Students who take part in the courses will be awarded certificates when they can then display on their profile.
Since they are paid courses, members are going to be charged for taking part in them. The idea of providing online sex courses for its members is to give members a way to find out more about themselves and more importantly, their sexual preferences.
Members will be given tests that range from purity tests and personality tests along with other tests that are designed to unlock your sexual appetite. This information makes it easier for members of the service to find out what they really like and enjoy while using the platform.