Features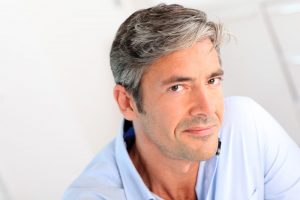 As a standard free account, you can do basic searches, but you'll have to have a paid membership for more advanced searches that include looking for members near you. Searching using other criteria like sexual orientation and relationship status.
When communicating with other members, there are a few things you can do when you have the paid membership. You can send a flirt, request a private picture and direct message them.
Outpersonals.com has a number of standard features that are similar to other dating websites. You can post photos and request private ones from other members. You can send private chats or do video and voice introductions if desired. There are also live video chats and an instant message center. You can use your computer's webcam to chat with interested parties or just peep into what others are posting. But be warned that these are not innocent chats and they usually are sexual in nature.
Paying members can send a wink or invitation to members, create a friend page homepage, blog about any topic they'd like (although it's usually very sexual in nature) and join interest groups on the website. Members can either create or join other local or topical interest groups on the dating site, which allows them to meet similar minded people, participate in forums and even host digital parties and more! Members can also access Outpersonals.com Relationship Magazine for free. It features online content that relies on its members for entries.
There are Gold and Silver membership options, with Gold costing more money. But you do get to the top of searches, which helps you have a higher response rate. Also upgraded members get 24×7 support.
Gold membership includes: being able to contact and see all members, advance search abilities, top of searches and listings, priority reviewing of photos and profile, exclusive access to any new members for up to three days and the ability to view full cupid email reports of new matching members. It also features the best search capabilities to find your perfect match!
To make sure that the most out of your paid membership, Outpersonals.com guarantees that you'll hookup using the site. If not, you'll get three months of membership for free. But in order to be eligible for this promotion, you'll need to log into the site at least once, send at least three emails to others and make one blog or group post each month during your initial membership span.
Members can receive special online points by participating in various online things like voting on topics, referring friends, replying to questions or adding articles. These points can be added to upgrade your membership or highlight your listing higher in searches.
Sending winks will initiate contact, while creating a hotlist of favorite member profiles will get their attention. Members can also watch X-rated vides online using Outpersonals.com. The "Love Dog" feature will match you with other compatible members based on your responses to the online form and then delivered to your inbox. But know that you might be matched with others that live far away for you, which isn't very practical for when you want to physically meet up. However, you can always still chat and stay in contact using the message and webcam features of Outpersonals.com.
The chat room allows members to pick a room by either topic of interest or region. If you're looking to meet someone close to you, it's best if you choose region so that you can find hookups near you! But if you're new to the site, the chat room's Lobby is a great place to get started. There's always someone waiting to chat with you and they'll help you get used to this favorite feature of the sit for many.
You can share your photos with other members by uploading to Outpersonals.com Gallery section. You'll be able to see hot photos from other members and then share your own.
Keep track of all t he things you participate in on the site using the "Our Stuff" feature. Another cool feature is the "Bling" feature that allows you to add small icons to your profile, group posts or blog that make it more personalized.